Emergency Services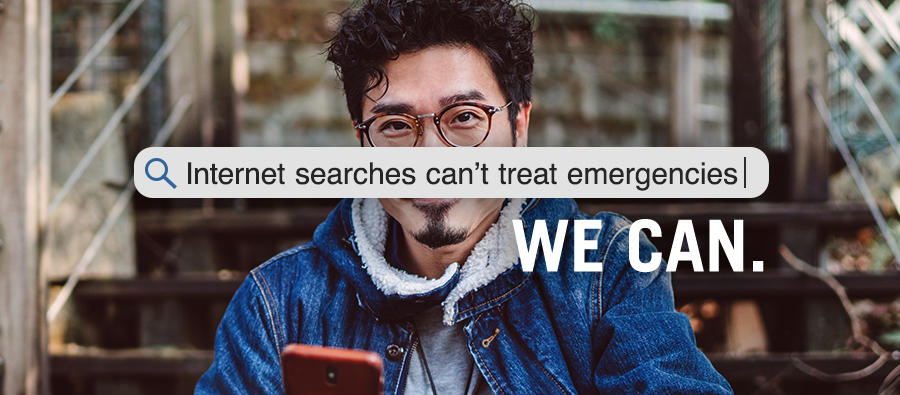 Our safe and ready Emergency Department combines world class medical expertise with first-in-class safety protocols so you'll get the right care, treatment, and attention you need – right here in our hospital.
Whether your child is sick, you've been in an accident, or someone you love has chest pains, with our short wait times you'll be treated quickly.
24 Hour Emergency Care in Hope AR
Comprehensive and Responsive Care
Highly trained in house dedicated team of ER physicians
Emergent care provided to all age groups
Direct 24/7 access to state-of-the-art digital diagnostic imaging
4 treatment rooms and 1 observation bed
Providing stabilization of those patients requiring a higher level of service
Experienced, ACLS, ENPC, TNCC nursing staff
Helicopter transport pad
Onsite analytical lab
ER Outpatient Services
At Wadley at Hope, we offer the following outpatient services Monday through Friday, 8 a.m. to 4:30 p.m. staffed by appointment only:
Infusion

therapy for antibiotics

Hydration

Blood transfusions

Injections

Dressing changes

Stroke Ready Hospital through the UAMS Institute for Digital Health & Innovation Stroke Program
What Can I Expect At the ER?
All patients who enter the hospital through available access points will be screened immediately upon arrival.
1. Triage
When you arrive, you will be greeted by our registration staff and they will ask your name and your symptoms.  You will then be seen by a registered nurse to be triaged and be seen by the ER physician.  If your condition is critical, a registered nurse will come out immediately to assess.  
2. Registration
During registration, we will ask you to sign a treatment consent form and to provide your name, address, phone number, personal physician and insurance information. For your convenience, if an exam room is available, a registration clerk will gather this information at your bedside. If a room is not available, and your emergency is not life-threatening, you may be asked to remain in the reception area until a room is ready for you.
3. Evaluation
Once you are in the treatment area, a physician will examine you and order any tests needed to evaluate your condition. Depending on the type of illness or injury, a nurse may start an IV or obtain a blood or urine sample, or you may undergo diagnostic tests, such as X-rays or a CT scan. Our goal is to keep you comfortable and conduct tests as quickly as possible. Some tests take longer to complete, and we appreciate your patience as we work to provide you with prompt, courteous, and comprehensive emergency care.
4. Treatment
Your level of treatment will depend on the physician's orders after the medical evaluation is complete. Our staff will keep you informed about what to expect during every part of the treatment process.
5. Admission or Discharge
Most patients are treated and discharged from the emergency room. If your emergency requires that toyou be admitted, you will be transferred to a patient room and we will notify your primary care physician. A physician on our staff will oversee your care while you're in the hospital.If your emergency room physician determines you can go home, you will receive written instructions about your care after you leave the hospital. It is important to follow these instructions, take all prescribed medications and schedule a follow-up appointment with your personal physician. If you have questions about your discharge instructions, please ask your nurse.
Resources
Lawn Mowing Safety Tips

Each year many children are injured severely by lawn mowers. Power mowers can be especially dangerous. Children should be at least 12 years of age before operating a push lawn mower, and 16 before driving a riding mower.